It's All Greek to Me
A few weeks ago, my sister-in-law commented, mentioning something about the "Chabahs." I made a mental note to ask my brother to interpret next time we talked. He called me soon after, while sitting on his deck, imbibing a delicious red. He told me she was referring to some sandals that she bought online by clicking on "Day by Day" by Chris Muir and then clicking on the Blogad for Chabah sandals beneath the day's strip.
So, I clicked through, too . I purchased three pairs of the cutest sandals with the coolest names:
My selections: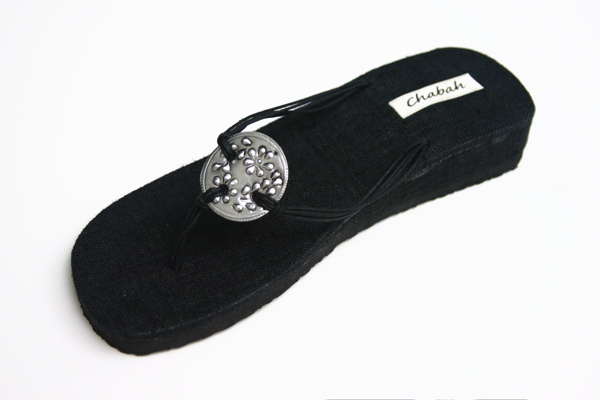 Athena
(All pics from the Chabah website.)
They arrived today. They are just as cute on my feet, and quite comfy with the woven grass and linen tops. I appreciate the foam soles for slight support and strength of the sandal. Thanks, Damien :D
In other Greek related news, I had purchased the first three of Mary Pope Osborne's retelling of The Odyssey for children for C last week at the local elementary school book fair. That was all they had. I had high hopes she would enjoy them as she picked them out herself. I tucked her in with a kiss, prayers, and after her regular night time reading. The next morning when I went down to awaken her, she sat straight up and told me how she had continued reading after I turned out her lamp (via booklight). "I read the whole thing, mom!" To know that she so enjoyed reading something far outweighed her subversiveness, so I immediately ordered the remaining three of the series from Amazon. They arrived today. She was thrilled and placed them on her bed. Next to her booklight.
Posted by Rae at October 14, 2005 08:11 PM